Jill Stein Lipset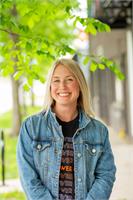 Jill Stein Lipset has a diverse background and wears a lot of hats at The Power House. She's an owner, performance coach, health coach and marketing manager! Jill got into the coaching because she cares deeply about promoting healthy living and nurturing influential communities. As a coach, Jill epitomizes active listening, and makes each client feel heard and supported. To Jill, winning your life means being part of a community that is positively impacting the world, finding emotional, mental and spiritual alignment, continuously improving and exploring, and working toward big, hairy, audacious goals that are exciting and challenging. When Jill isn't working or doing pistol squats, she is cooking a great meal, going to the theater, playing with her two daughters or traveling with her family.
Jill Stein Lipset instructs the following:
The Power House Power Yoga is a steady and dynamic practice linking breath and movement. Elegant sequencing helps build heat, concentration, endurance, strength and flexibility in equal measure. Postures will be cued verbally and through demonstration, and hands-on adjustments will be provided when appropriate.

Power Yoga will tone, strengthen and rinse your body, clear your mind and leave you with a sense of accomplishment and empowerment. The dynamic mix of sweat and spirit that is cultivated in a Power Yoga class will challenge you to step up to your edge, and unlock your hidden potential for achieving authentic personal power and living an extraordinary life.

Integrating yoga into our members' fitness routines will keep each athlete growing in their body awareness, alignment, and movement quality. Our yoga classes are designed for excellent recovery from CrossFit, sports performance and strength work, as well as a different kind of challenge and stimulus to the body.

The Power House Yoga is geared for all levels of yogis- from first-time beginners to intermediate and advanced practitioners. Advanced asanas, including inversions and arm balances, will be offered as well as modifications.




Our Gentle & Restorative yoga class is exactly how it sounds- one hour to quiet the mind, relax the body, and renew the spirit. This class will use gentle yoga poses to access a deeper connection to the breath, and utilize tools like guided imagery to let go of the stresses of the week.

Treat yourself to this class- your life will thank you!