Jill Stein Lipset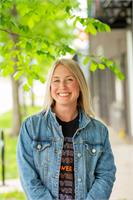 Jill has a diverse professional background, having worked in the worlds of advertising, event planning, and environmental communications, as well as youth development and outdoor and experiential education. Jill has pursued various training certifications and is especially interested in the mental and emotional components of strength and conditioning, and creating a strong and vibrant community at The Power House. She has visited over 20 countries around the world as a traveler, outdoorswoman, and trip leader, and has always made friends through the universal love of health, sport and fitness. She is proud wife of Max Lipset and mother of Sasha Lipset, and loves connecting with people, coaching, and creating a successful family-run business at The Power House.
Certs:
CrossFit Level 1
CrossFit Kids
CrossFit Olympic Lifting Seminar
CrossFit Movement & Mobility Seminar
Masters of Education in Youth Development Leadership, University of Minnesota
Graduate Certificate in Integrative Therapies and Healing Practices, University of Minnesota
Bachelors of Science, DePaul University
Reiki Levels I & II
Favorite Movement:
Jill Stein Lipset is currently not instructing any classes.